So I decided to make a custom app for controlling my Insteon lights in my house with Google's App Inventor for Android.
More details to come.  Here is an early screen shot: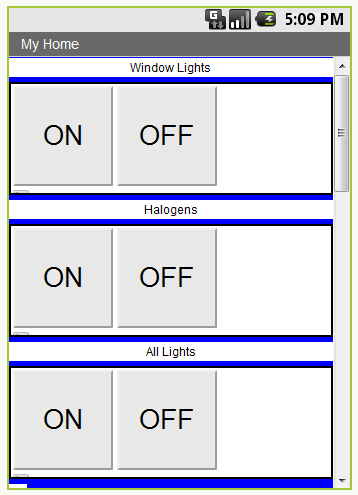 I am planning on putting this in the Android Market as soon as they allow apps from App Inventor in.  I'll try getting a beta out before then.  Check back soon.
It works by doing internet calls to the SmartLinc network via ethernet.  I'm planning on having it control my air conditioning so when I come close to my house, it automatically cools down the place.    Something with Google's Latitude, most likely.
Updated to control my Thermostat modules: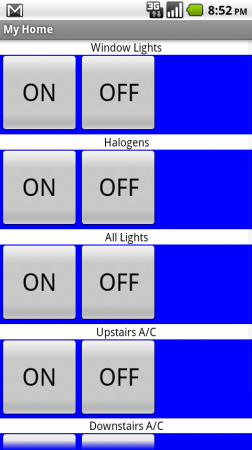 [youtube]http://www.youtube.com/watch?v=ZnL0v7fc1jU[/youtube]
Edit 12/8/2010: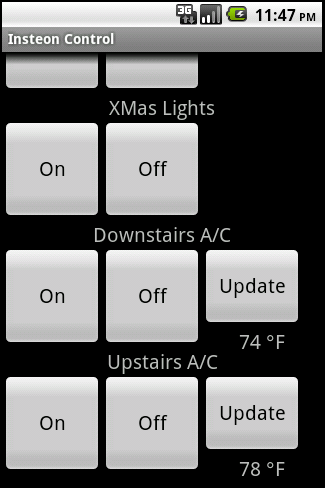 I now have a few apps in the App Marketplace.  This one will probably go up sometime this weekend.  I have the temperature sensors working for thermostats, and full control of my lights.
Its on the market as a beta app now, download  Controid now!