I decided to up and leave LA and visit NYC. Just landed last night, took Jet Blue:

Which HAS to be the best airline in the world. As soon as they turn on the directTV on the plane this is what comes up on Telemundo: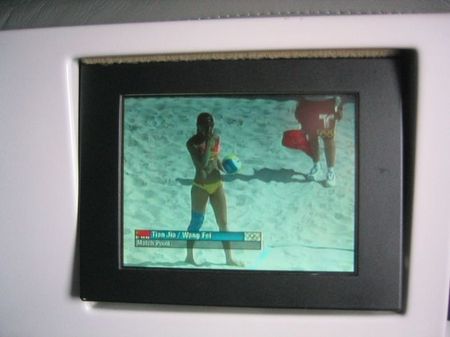 Even the Safety cards are fun, telling you to introduce yourself to the person next to you.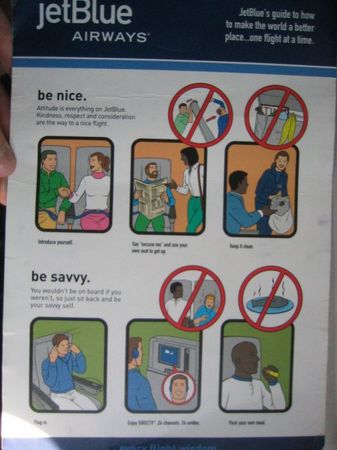 The DirectTV helped out quite a bit and the 5 hour flight *flew* by.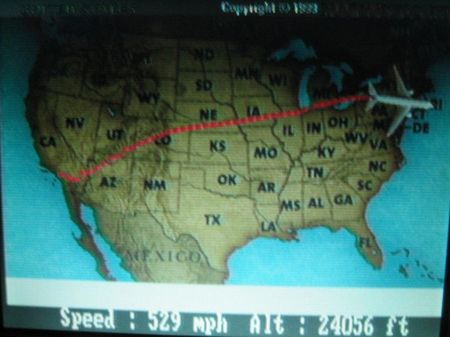 As for meals, they don't give you a full meal, but they do give you snacks.
I landed about midnight local time, took about 30 mins to get my bags, then took a supershuttle(not again, took too long to get home) to my hostel right in times square.
I walked around a little bit,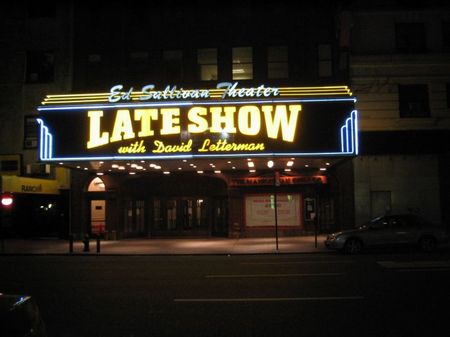 grabbed a sandwich, then went to sleep. Somehow, I don't understand it at all, but I woke up before 8am, after going to sleep at 3am, and I'm not tired. I got a lot to do!